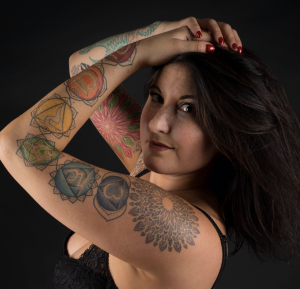 Dr. Kelly Neff is a psychologist, author, founder of
The Lucid Planet
and the host of the hit new show,
Lucid Planet Radio.
which is being broadcast in over 11 million homes in the U.S. across AM/FM/Digital and Cable and is syndicated in over 100 countries. She has reached millions of people with her articles on psychology, transformation, and wellness, which have been featured on websites like
The Mind Unleashed
,
Mind Body Green
,
My Tiny Secrets
,
Wake-up-World
,
Elephant Journal,
and now,
The Lucid Planet
. Dr. Neff spent almost a decade as an associate professor of human sexuality where she helped thousands of students learn about health, relationships, love and sexuality, and co-authored the groundbreaking manual in her field, Teaching Psychology Online. She has her B.A. magna cum laude in Psychology from Georgetown University and completed her M.A. and Ph.D. summa cum laude in Social Psychology at Claremont Graduate University, where she conducted thesis and doctoral research on sexuality, health and wellness. As a trained scientist who straddles the boundaries of futurism and spiritualism, Dr. Neff is an avid participant in the visionary art, music and culture scene in her home state of Colorado and beyond. You might find her and her partner traveling the globe to give Poly 101 and sexuality at transformational festivals like
Sonic Bloom
,
Envision
,
Firefly
Lucidity
and more.
Email her
! Blessings and Love!